Georgia Immigration Visas & Residence Permits
Country Overview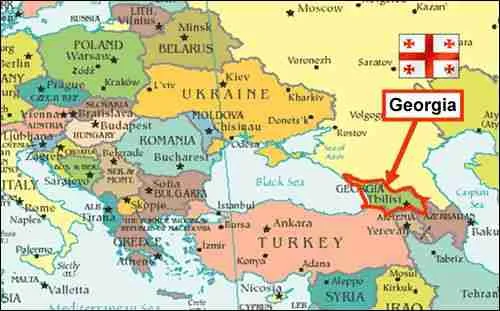 Georgia has a strategic location in the Caucasus region and is a primary spot for investors who want to access both the European and Asian markets. The country boasts a uniquely liberal business and trade regimes, low taxes, developing infrastructure and attractive visa and immigration policy. Since March 2017 holders of Georgian passports can travel visa free to EU/Schengen countries.
Key Numbers
Area – 69,700km2
Population – 3,714,000
GDP (2016) – USD 14,32 B
GDP per capita (2016) – USD 4,079.8
Average monthly salary – USD 393
Residency by Investment Programs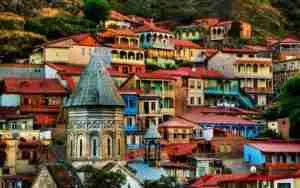 To qualify for a permanent (investor) residence permit you will need to invest at least 300,000 laris (around USD 122,000) in the Georgian economy in the form of loans, term deposits, purchase of real estate or other assets. The value of the investment has to be verified by an independent auditor. Moreover, the application for a permanent residence permit has to be supported by a member of the Georgian government or by three business managers who must be Georgian citizens. As its name suggests, the permanent residence permit is issued for an indefinite period of time. However, the residence card has to be replaced every five years.
Short-term residence permits are issued to owners of real estate who have purchased an apartment, house, development land or any other residential or commercial property worth USD 35,000 and more. The value of the investment has to be verified by an independent auditor. A short-term residence permit is valid for one year, extendable by another 5 years and convertible into a permanent residence permit at the end of the 6-year term, provided that the investment remains in place.
You also can obtain a work residence permit if you freelance or start a business in Georgia. You will have to show that you have at least 4,200 laris (around USD 1,700) in your bank account in Georgia. A work residence permit is issued for a term of up to one year (typically six months), extendable by another 5 years and convertible into a permanent residence permit at the end of the 6-year term, provided that the business remains active and generates revenue.
Georgia's Police and Security Service conduct thorough background checks for each candidate. Accordingly, there may be no guarantees that your application will be approved. In practice, applicants from Western countries are treated more favorably, whereas applicants from countries such as Iran, Iraq, Syria or Pakistan will have to show a really strong case to qualify for a residence permit.
[table id=8 /]
Investing in Real Estate
The average prices in the capital Tbilisi are around USD 900 per sq. m., with properties in the center closer to USD 1,500. Prices are slightly lower in the second largest city, the seaside resort Batumi. Rental property is generally more profitable in Tbilisi which hosts tourists all year round, whereas Batumi is popular in summer. For USD 35,000 it is possible to purchase a one-bedroom apartment in Tbilisi.
As of January 2018 interest rates on bank deposits were up to 4% on deposits in US dollars and 12% on deposits in local currency.
Benefits

A Georgian residence permit grants its holder the right to unrestricted stay in the country and the right to engage in any lawful activities, such as doing business, working, studying or simply retiring. A holder of a residence permit may invite other foreigners to Georgia. Residents enjoy all the constitutional rights and freedoms, including right to work, healthcare, social security, education, property and privacy rights, participation in political and public associations, freedom of speech, conscience, religion and belief. Georgian residents are not obliged to serve in the military.
Georgia is a modern and fast growing country with rich history and traditions, beautiful nature, excellent cuisine. The cost of living is low compared to other European countries. A list of indicative prices can be found here.
Passport & Visa-Free Travel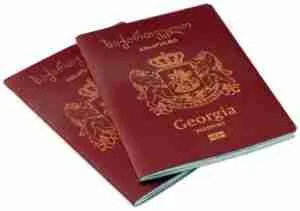 You may apply for a Georgian passport after five years of residence in the country. In addition to the residency requirement you will have to show that you have a basic knowledge of Georgian language, history and law, and that you have real property, a job or own a business in Georgia.
Georgian passport ranks 53rd in the world (as of 2018) and allows visa-free travel to 99 countries, including EU/Schengen countries, most of CIS countries, Iran and Turkey.
Georgia does not allow dual citizenship, unless Georgian citizenship is granted as an exception by the President for services rendered to the country. If it is revealed that you are a citizen of another country your Georgian passport may be revoked.
Family Members
If you hold a Georgian residence permit your family members also can apply for residence permits for family reunification. Under Georgian immigration law only spouses, minor children (under 18) and legally incapable or disabled persons dependent on the main applicant are treated as family members. A residence permit for family reunification is issued if documents are submitted showing the kinship (e.g. marriage certificate, birth certificate) and availability of financial means (income or savings) to support the family members.
Steps and Procedures
[table id=9 /]
While many of these steps can be accomplished by your lawyer acting on the basis of a power of attorney, your presence will be required at least twice – at the time when the application is filed and at the time when you collect your residence card. However, you do not have to stay in Georgia while your case is being processed as the authorities generally do not conduct interviews with the applicants.
Immigration Visas
Obtaining an Immigration Visa before Applying for a Residence Permit
As a general rule, only holders of immigration visas (D category) are allowed to apply for residence permits, unless you apply for a permanent (investment) residence permit which can be obtained as long as you have a lawful status in Georgia (e.g. as a short-term visitor). Also, an immigration visa is not required for citizens of countries who are allowed to stay in Georgia visa-free for one full year. The list of these countries is available here.
How to Get an Immigration Visa
If you need an immigration visa you can apply for it at Georgian embassies abroad. It is also possible to obtain an immigration visa in Tbilisi, provided that the applicant has at least 45 days before his/her lawful status expires.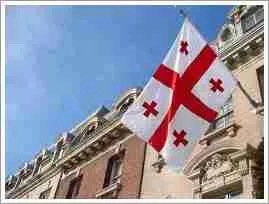 Requirements for Obtaining an Immigration Visa
If you need an immigration visa you will have to submit documents showing 1) purpose of visit 2) sufficient financial means 3) proof of accommodation 4) travel and health insurance. Owners of real estate do not have to provide these documents. Instead, they must show a certificate of ownership of real estate.
Immigration Visa Categories
Immigration visas are issued to foreigners coming to Georgia for work and business (D1), freelancing (D2), family reunification (D4) as well as to owners of real estate worth $35,000 and higher (D5).
Timeline and Cost
An immigrant visa is normally issued within 30 days. Owners of real estate can get a D5 visas in 10 days. The government fees for obtaining an immigration visa are around USD 20.
Short-Term Visas
Nationals of 98 countries can travel to Georgia visa-free. The list includes EU countries, CIS countries, Gulf countries, Iran (45 days), Lebanon etc. You can check the full list here. In addition, holders of visas or residence permits of around 50 countries (EU countries, Gulf countries, USA, Australia, Canada etc.) can also travel to Georgia visa-free. The list of these countries is available here.
Other foreigners will have to obtain short-term visas before entering Georgia. It is not necessary to deal with embassies as short-term visas can be obtained electronically (e-visa). Generally it is not possible to get a visa on arrival (at the border). Short-term visas are not subject to extension, unless there are exceptional circumstances.
At the same time it may be possible to defer the obligation to leave Georgia if your visa is valid for at least seven days. In particular, deferral may be granted if an application for residency has been filed or if court proceedings are pending.
Legal Basis
Permanent residence permit

Temporary residence permit
Experience & professionalism

Long-term relationship with clients

Transparent fees. No hidden charges

Easy & secure online payments
How long does it take to obtain a residence card?
nerses
2018-01-17T06:12:14+04:00
After your residence permit application is approved you will get a residence card in 10 business days if you pay the regular fee of GEL 30 (USD 12). However, it is possible to speed up the process if you pay a fast-track service fee:
GEL 40 (USD 16) – fifth business day
GEL 50 (USD 20) – third business day
GEL 60 (USD 24) – second business day
GEL 65 (USD 26) – same business day
How long does it take to have the residence permit application approved?
nerses
2018-01-17T06:06:02+04:00
What is the penalty for overstaying the visa?
nerses
2018-01-17T05:58:54+04:00
If the overstay is less than 3 months the amount of fine is GEL 180 (around $71). A longer overstay is punishable by a fine of GEL 360 (around $142).
Latest News
In 2017 the President of Georgia granted citizenship to 3,000 foreigners who applied under regular procedure for naturalization. Moreover, 8 foreigners acquired citizenship by exception for outstanding contribution to Georgia. Out of these 8 foreigners 3 were citizens of Russia and another 3 were German citizens. 3,000 Foreigners Receive Georgian Citizenship in 2017, GeorgiaToday (Jan. 11, 2018).